How we help
The process of aligning people and performance is very important in all industries, but it is mission critical in Professional Service firms.
Neither a strong global brand nor exceptional technical expertise can compensate for the right people being in the wrong roles.

Simply Strategic's services are targeted at ensuring firstly that the right people are selected for the right roles and secondly that they develop relationship building skills that will enable them to proactively introduce new clients to the organization.

What we do
Match candidates with service lines
The On-Fire psychometric was developed for use in the financial services industry to assess the match between candidates and specific service line roles and requirements. The measure has been independently validated by the University of Waikato (New Zealand) via a study of over 300 financial service professionals.
The psychometric comprises 47 questions and is completed on-line via the Simply Strategic website. A 'traffic light' report is produced and sent to the commissioning person (usually a HR professional) to provide empirical evidence of the degree of fit between the candidate and the role.
Typically the On-Fire assessments are used in bulk recruitment intakes for firms e.g. in between university graduation and appointment as an associate. However they can also be utilized to assess lateral hires as required. In situations where the right person is thought to be in the wrong role, the On-Fire tool can be used to determine whether other service lines could be more suitable for the candidate.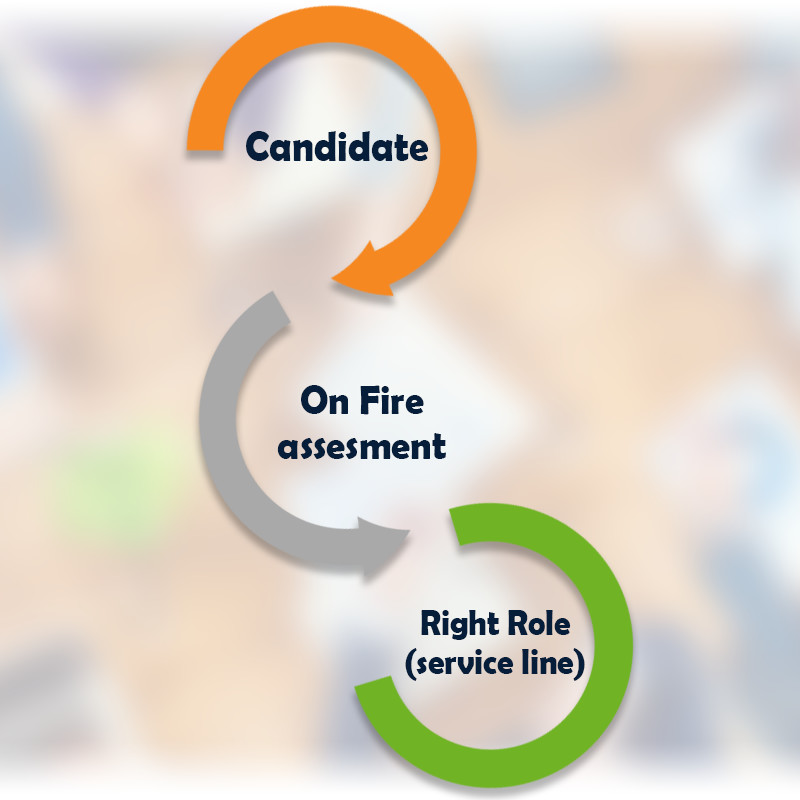 Build business relationship skills
Universities are proficient at equipping students with the core knowledge and skills they require for a career in Professional Services with one notable exception – relationship skills.
As a result most graduates are very strong at the functional aspects of their role but lack the knowledge and skill to build effective business relationships.
The Business Accelerator Program (BAP) is designed specifically to equip participants with the knowledge to build successful Business Relationships. This knowledge is then converted into skill via a 10 week on the job, action program.
Finally the participants are brought back together to review their progress and further refine their knowledge and skills through peer and facilitator feedback.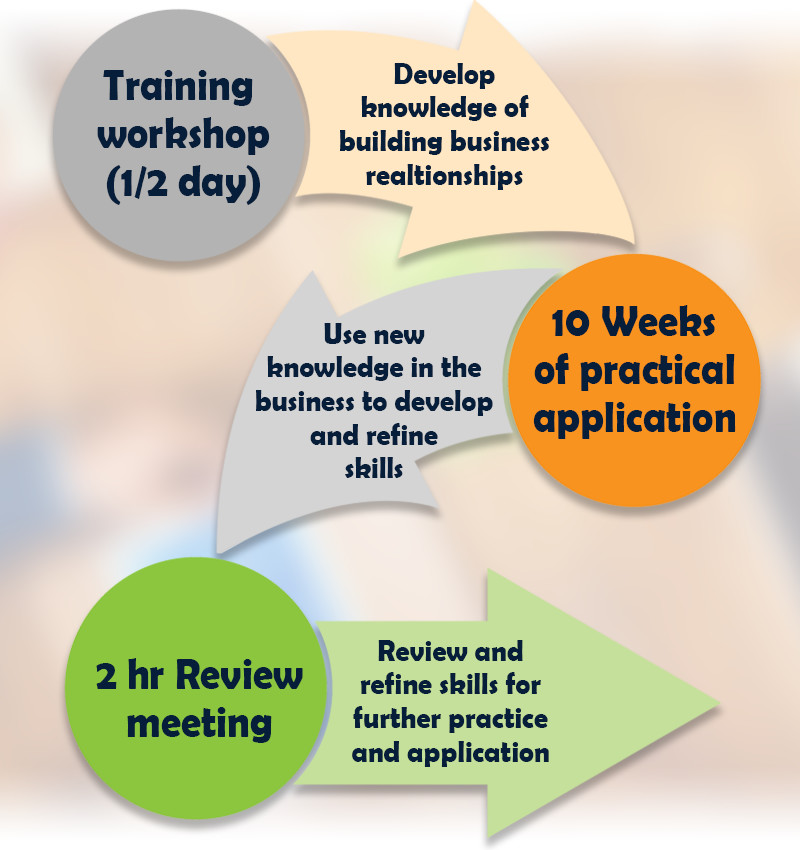 Selling Professional Services
The Global Financial Crises (GFC) heralded a new era for Professional Services – one in which firms can no longer sit back and wait for new business to 'walk in the door'.
The ability to sell Professional Services has become a defining characteristic of Partners who are succeeding in the new business environment.
The Growth Accelerator Program (GAP) is a behaviorally based program to assist Partners in the process of making the transition to a proactive, sales based approach to growing their fee base.
Knowledge and basic skill practice occurs in the one and a half day program. This is then put into practice over the next 10 weeks and followed up with a feedback and review session.